Shaw's Auto Service has been in business at 595 Berry Street since May 1987.
Rick Shaw – Owner
Rick has resided in Winnipeg his entire life, the eldest of five siblings. Rick's depth of mechanical knowledge is in a large part due to his on-going education in this field and his innate ability to understand how things work. Stop by his shop and you will see his creations – restored Iltis army jeeps, Gama Goat amphibious army personnel carrier and his current project the DUKW (DUCK). Rick is a professional, who does any project he is challenged with the "right" way.

Felix E. – Automotive Technician
Felix has been a Team member at Shaw's Auto since 1990.  As a master Automotive Technician his knowledge of all makes and models of vehicles ensures YOUR vehicle is expertly looked after. Felix, his wife, son and daughter are active in the Filipino community and is fluent in Tagalog.

Accreditations: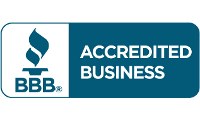 Manitoba Motor Vehicle Inspection Mechanic
We Offer Referrals for Body & Glass Repair

Clear Collision is a certified MPI facility located down the street at 490 Berry St.
Call today: 204-831-1777